International Council on English Braille (ICEB),
Unified English Braille Code (UEBC) Research Project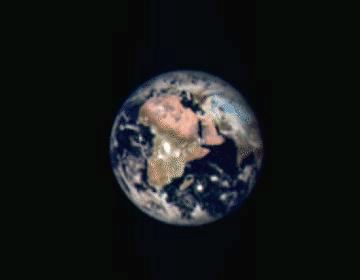 A Single Braille Code for All English-Speaking Peoples of the World
---
Status of the UEB Project
In April 2004, the ICEB General Assembly declared Unified English Braille to be substantially complete and that it could be recognized as an international standard and considered for adoption by individual countries. The original UEBC Research Project and its subcommittees were accordingly disbanded and replaced by a new project charged with oversight over UEB, including its further development.
For current information, see UEB Project Information. This "Research Project" page, and the documents listed herein, reflect the state of the Research Project just prior to the termination of that original development phase, that is as of March 2004, and are being maintained for background information and also as a resource pending the development of definitive manuals and related documents. Details given herein may have changed at the time the project entered its new phase, or since. In particular, please note that the working committees listed here are no longer active, though their archives may still be accessed.
A Note on "UBC" and "UEBC"/"UEB"
Since the ICEB General Assembly in 1999, it has been customary to include the word "English" in the formal project name and correspondingly an "E" in the abbreviation. However, prior to that time, they were not included because English context was assumed. Accordingly, "UBC" is the norm in older documents, including parts of this web site, and is still common in informal usage.
Background on UEBC
The UEBC project was initiated in 1992 by the Braille Authority of North America, whose standards are followed by the United States, Canada, and New Zealand. The original intent was to explore the possibility of bringing together three of the official braille codes that are used for braille in those countries for various purposes, viz.: literary material (English Braille, American Edition), mathematics and scientific notation (Nemeth Code), and computer notation (Computer Braille Code). In 1993, the project was adopted by the full ICEB and was expanded in scope to explore the possible unification of the braille codes that are used for those purposes in all member countries. At present, the braille codes used for English literary purposes are similar (though not identical) everywhere, and so substantial preservation of that code is one of the basic goals of UEBC. However, the codes used for technical purposes in the other ICEB countries are very different from those used in the BANA countries, so that now UEBC can be regarded as bringing together the braille codes as used in different places as well as those used for different kinds of notation. (The only kind of notation specifically exempted from consideration under the UEBC project is music, which is already covered by a well-accepted international code.)
The project comprises a UEBC Project Committee and several working committees; see the section entitled "Working Committees", below, for more information on the latter.
It is important to understand that UEBC is not presently an official transcription code in any jurisdiction, but remains a research project. Besides the inherently very difficult nature of the design work, there is opposition from persons who do not accept the feasibility or desirability of unification, or who wish the unification to take some other form, all of which must be properly considered. For these reasons, it is not possible to estimate an acceptance date for UEBC. If and when a complete UEBC is accepted by the ICEB, it will still be up to the various national authorities to adopt UEBC for official use in their respective jurisdictions.
For further information about the UEBC, see the documents below or e-mail the UEBC Project Chair, Darleen Bogart of Canada, at darleen.bogart@cnib.ca.
It is possible to become a participant in the project by observing on one or more working committees, which conduct their business primarily through e-mail servers. See the section entitled "working Committees" below.
Some General Documents on UEBC
The UEBC Monograph Series
Each of these is a short paper that concentrates on the issues surrounding some single aspect of UEBC, explaining the UEBC point of view in a dialogue format.
If, when viewing the monographs as Web pages, you wish to see the braille examples and symbols in simulated braille form (dots) and they do not appear that way, see the separate UBC Symbols List for information on settings and/or fonts that may be required.
The downloadable standard ZIP archives each contain two braille files -- "formatted braille" (.brf) already set up for pages 25 lines deep and 38 cells wide, and a Duxbury ".dxb" file that can be used to produce some other size if required. (See UEBC Samples for more information on the .dxb format.) The file names follow that of the .zip; for example, monbas.zip contains monbas.brf and monbas.dxb.
Some Samples in UEBC
See the BANA UEBC Sampler Series for an extensive series of examples transcribed in UEBC.
See also UEBC Samples for miscellaneous examples transcribed in UEBC.
Finally, further examples can be found in some of the papers listed in the previous section, and also within the working committee debating records (see the "UEBC Working Committee Archives" section below).
(Note that the examples in some of these sources, especially the older ones, may be according to proposals that were not adopted, or that were later superseded.)
UEBC Evaluation Reports
These are the reports of an extensive evaluation of UEBC, as proposed in the Committee 2 Report of March 1995, that was conducted in all the member nations of ICEB plus Japan:
UEBC Working Committees
The UEBC working committees, often referenced by number, are:
1. Code Comparison
2. Extension of the Base Code (Basic Design)
3. Contractions
4. Foreign Languages (when used within English)
5. Format
6. Rules-Writing (Documentation)
Committees 1 and 3 have finished work. The still-meeting committees, i.e. 2, 4, 5 and 6, all work through list servers that anyone may join as an observer. The lists are named "uebc2," "uebc4," "uebc5" and "uebc6". To join one, create a message with the word

subscribe

in the subject and email it to the "request" address associated with the one you want to join, that is one of the following:

uebc2-request@freelists.org.
uebc4-request@freelists.org.
uebc5-request@freelists.org.
uebc6-request@freelists.org.

Please follow the instructions that you receive by e-mail thereafter. (Alternatively, you may visit http://www.freelists.org to subscribe, unsubscribe, set vacation mode or other options through a Web form.)
UEBC Working Committee Archives
Please see important general information on Interpretation of Working Committee Archives.
Archives for deliberations since August 12, 2002 are maintained in association with the lists at http://www.freelists.org.
Older individual working committee archives are as follows:
Manuals and Other Official Documents on Braille Codes other than UEBC
Note: The ZIP archives can be downloaded and contain the actual document(s) named in parentheses. Other items are links:
---
The image of the earth at the top of this page was taken from the Clementine spacecraft. A more extensive collection of Clementine images of the Earth can be found at the Naval Research Laboratory's Center for Computational Science. For related NASA images, see the NSSDC Photo Gallery: Earth and the NASA Photo Gallery.
---
ICEB contact information
ICEB home page
Page content last updated: June 25, 2012